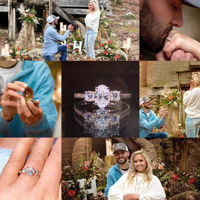 When I began looking for an engagement ring, I had a specific vision of what I was looking for. I wanted the ring to be as unique as my future bride. I knew Nicole is an expert in all things custom and works magic when it comes to making exactly what you need for that special person in your life. Nicole is easy to communicate with and listens to what you're envisioning. She offered options, suggestions, and guidance throughout the process. I was provided clear information so I could make the best informed decisions. I am thankful for her time, patience, expertise and talent. There's no one else I would consider going to for anything jewelry related.
By&nbsp&nbsp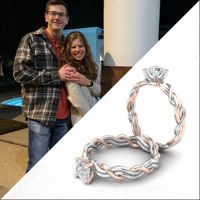 When I was searching for an engagement ring for Kaitlin I knew I wanted it to be one of a kind and meaningful to both of us. Ecclesiastes 4:12 is a staple verse in our relationship and I wanted her ring to reflect that. I presented my idea to Nicole and she went above and beyond what I was expecting. The ring features two yellow gold strands with a white strand intertwining the yellow gold strands with a beautiful diamond to top it off. Nicole's craftsmanship and dedication to her work can be seen through her jewelry.
By&nbsp&nbsp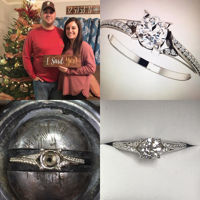 Pettit Jewelers was very helpful during our engagement. I called Mrs. Pettit and told her what I was looking for and she designed the ring that far exceeded my expectations! My wife loves it! Mrs. Pettit also has several resources to look at to help you best! She made our experience super easy! We would definitely recommend using Pettit Jewelers for all your jewelry needs!
By&nbsp&nbsp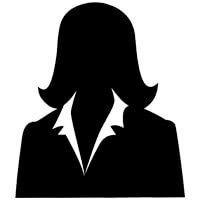 If you're looking for someone to create EXACTLY what you're wanting for someone special, Nicole Pettit at Pettit Jewelers is the expert on all things custom made! Thanks so much, Nicole, for making this process a wonderful experience for Hunter. Your honesty, expertise and guidance are priceless.
By&nbsp&nbsp